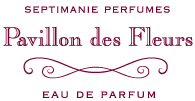 Luminous and supremely sensual, Pavillon des Fleurs is a radiant bouquet of white flowers. Laden with Egyptian jasmine and velvety ylang-ylang from the Comores Islands and refined with ethereal notes of lily of the valley and orange blossom, this timeless composition is elegantly rounded off with sophisticated notes of iris, English leather, and a delicate hint of cloves.
What am I smelling?
Egyptian jasmine and Comoran ylang. Both are heavy, sensual, aphrodisiacal notes and together they have a remarkable effect. Refined notes of Orange Blossom, English Leather, Iris and Lily of the Valley elevate and brighten the composition which resembles nothing so much as a garden in full bloom.
What was the inspiration?
I design pleasure gardens. The fragrant garden is sublime, and particularly so in the evening. I sought to create an irresistible and intoxicating bouquet of floral notes which would perpetually lift my mood and that of others around me, much as a garden would.
What's behind the name Septimanie?
Septimanie, Comtesse d'Egmont Pignatelli, was the Daughter of the Duc de Richelieu and lived at Versailles during the reign of Louis XV. Despite being a ravishing beauty, she was celebrated more for her intellect and her support of key figures of the enlightenment, including Mozart and the philospher Rousseau.
What is the image on the box?
A fanciful 18 C. garden pavillion designed for the brother of Mme de Pompadour, the Marquis de Marigny, by Michel Barthelemy Hazon which sadly was never constructed. These confections functioned as a retreat for the nobility from the strict etiquette of the French court. Regrettably, only a handful of them have survived to the present.